The Company is jointly owned by PT Saratoga Sentra Business and PT Provident Capital indonesia. It was established pursuant to Limited Liability Company Law No. 4 dated 2 November, 2006 as a palm oil plantation company.


The Company has engaged in the capital market through Initial Public Offering and listed as Public Company at Indonesia Stock Exchange in October 2012.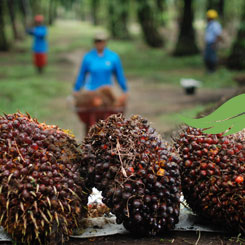 In the future, the Company will took a business strategy to become a company that not only on investment in oil palm plantations and other natural resources, but also invests in other fields that have good business prospects.